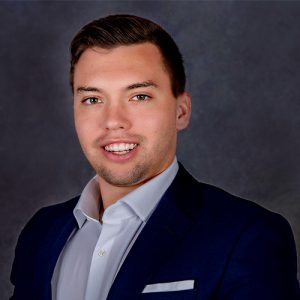 Nat Weikert
Sales Associate
Southeast Region
While studying real estate at the University of San Diego, Nat interned with Burr & Temkin in Summer, 2019 and joined the Company, full-time, the following January.
Nat utilizes his real estate education while working with Will McFarlin, his mentor, in the Atlanta office. His current real estate projects range from underwriting and site selection, to increasing Burr & Temkin's Southeastern presence. Additionally, Nat is focusing on research and transactions of distribution warehouses, maintenance and repair facilities, and other industrial properties. He specializes in the Atlanta-metro and the North/Central-Florida industrial markets.
Nat is an avid tennis player, and regularly competes in matches and tournaments around his hometown in Atlanta.